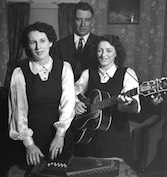 The Carter Family's recording of Are You Lonesome Tonight? was made in New York on 8 June, 1936.
The tune is the same as Lou Handman's original, though is clearly adapted to the Carter Family's country style; the words have been adapted even further to match that style, though the lyrics remain recognisable for the most part. Interestingly, the writing credits show only the name of A. P. Carter, no mention being made of either Turk or Handman.
Performers are A. P. Carter (vocals), his wife Sara Carter (vocals and autoharp or guitar), Maybelle Carter (vocals and guitar).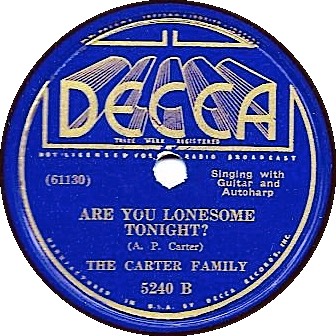 The Carter Family (1936) on the B-side of Decca 5240, with arrangement and lyrics adapted to their country roots…