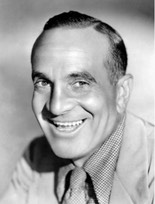 Al Jolson was born Asa Yoelson on 26 May, 1886, in Srendnik, in Lithuania (then part of the Russian Empire). He moved to the USA in 1894. He became a professional entertainer in 1902 and went on to become  a singer, comedian and actor. In his heyday, he was dubbed The World's Greatest Entertainer.
His performing style was brash and extroverted, and he popularised a large number of songs that benefited from his "shamelessly sentimental, melodramatic approach". Here's a good potted biography.
Al Jolson recorded his version of Are You Lonesome Tonight? on 28 April 1950. It was first released on Decca 27043.
Jolson died on 23 October, 1950.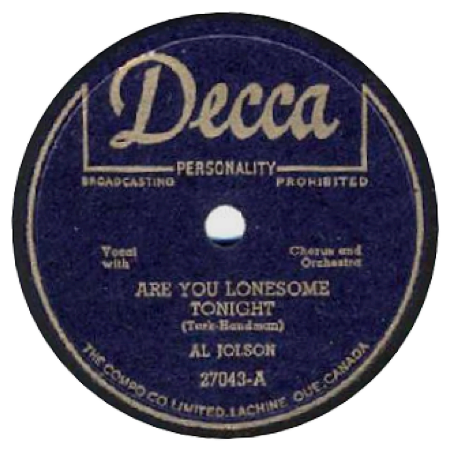 Here's an excerpt from Al Jolson's 1950 recording of Are You Lonesome Tonight? I've left off the syrupy 1940s-style intro and Jolson's overly dramatic narration ("shamelessly sentimental [and] dramatic" fits nicely). You can hear the whole thing at this Archive.org page.