Very little information can be found about Joe Wilbur. He recorded at least 36 numbers for the Perfect and Cameo labels between about April 1927 and July 1929. Some of these tracks were attributed to Fred Graham. Wilbur's recording of Are You Lonesome To-night? was made in about August or September of 1927 and was released on Perfect 12379 with Baby Your Mother on the B-side. The same coupling was also released on Pathé 32300 at the same time.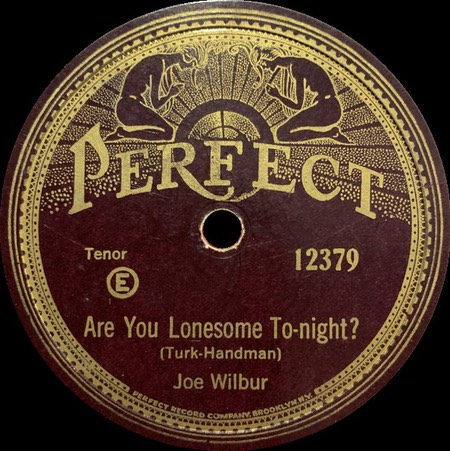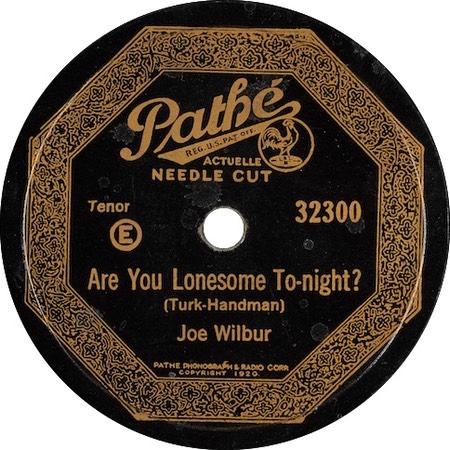 Thanks to Brunerman for providing this recording of the Joe Wilbur recording of Are You Lonesome To-night?, taken from the original 78rpm record.
The complete recording can be heard here.
If you can provide more information about Joe Wilbur, please contact me.