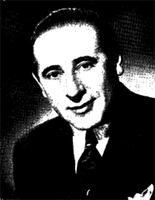 I guess this could be called, "The organist entertains." The main Kimball organ in the Roxy Theatre in New York was one of, if not the biggest organ in the world when it was installed in the newly-built and utterly luxurious theatre in 1927. Sadly, this recording was probably made on the more modest Kimball lobby organ in that same theatre (only one recording of the main organ is known to exist). Even more sadly, the theatre was demolished in 1960, but happily the main organ was saved and is now in the Fiesta Hotel and Casino in Las Vegas.
Lew White's recording of Are You Lonesome To-night? was made in New York at the Roxy Theatre, on 28 September, 1927, with vocal chorus by Franklyn Baur. (Information from Brunswick Records: New York Sessions, 1927–1931)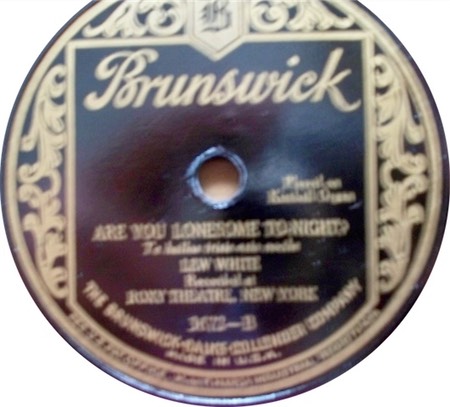 If you can provide a better scan of the label, please contact me.