Elvis Presley
The Originals
This is the original site of information about original versions of numbers recorded by Elvis Presley, which I began in about 1995. Other sites have copied it, some have translated it, but this site is the one that is best maintained.
This list only includes numbers that were recorded by someone before Elvis's own version: it does not include numbers that Elvis recorded first.
If you have any information or comments, contact me.
WARNING: This site is designed to be used with modern CSS2-compliant browsers. It would appear that you are using an outdated browser. This site will work and look better in a browser that supports web standards, but it is accessible to any browser or Internet device (I think!).
---
A number of people have asked me if Elvis only sang covers, or if I can provide a full list of songs sung by Elvis, or other questions in a similar vein. For their benefit, in addition to the numbers listed in the main part of this site (i.e. those numbers recorded by Elvis that had previously been recorded by someone else), below is a list of titles that Elvis recorded first.
I might be persuaded to provide additional information about these titles, such as writers, date recorded, etc., assuming there is sufficient call. For the time being, I hope you will be happy with just the titles.
(Such an) Easy Question
A Big Hunk O' Love
A Boy Like Me, A Girl Like You
A Dog's Life
A House That Has Everything
A Little Bit Of Green
A Little Less Conversation
A Mess Of Blues
A Whistling Tune
A World Of Our Own
All I Needed Was The Rain
All That I Am
Almost
Angel
Animal Instinct
Any Way You Want Me (That's How I Will Be)
Anyone (Could Fall In Love With You)
Anyplace Is Paradise
Anything That's Part of You
Baby I Don't Care
Baby If You'll Give Me All of Your Love
Barefoot Ballad
Beach Boy Blues
Beach Shack
Because of Love
Beginner's Luck
Beyond the Bend
Big Boots
Big Love Big Heartache
Black Star
Blue River
Britches
C'mon Everybody
Carny Town
Catching On Fast
Change of Habit
Charro
Chesay
City By Night
Clean Up Your Own Backyard
Confidence
Cotton Candy Land
Could I Fall In Love
Crawfish
Cross My Heart and Hope to Die
Dainty Little Moonbeams
Danny
Datin'
Devil In Disguise
Didja' Ever
Dirty Dirty Feeling
Dixieland Rock
Do Not Disturb
Do the Clam
Do the Vega
Do You Know Who I Am
Doin' the Best I Can
Dominic
Don't
Don't Ask Me Why
Don't Be Cruel
Don't Cry, Daddy
Don't Leave Me Now
Doncha' Think It's Time
Double Trouble
Earth Boy
Easy Come Easy Go
Echoes of Love
Edge of Reality
El Toro
Everybody Come Aboard
Fame and Fortune
Finders Keepers Losers Weepers
First In Line
Flaming Star
Follow That Dream
For the Millionth and the Last Time
Fort Lauderdale Chamber Of Commerce
Fountain of Love
Frankfort Special
Fun in Acapulco
G.I. Blues
Gently
Girl Happy
Give Me the Right
Go East Young Man
Goin' Home
Golden Coins
Gonna Get Back Home Somehow
Good Luck Charm
Got A Lot O' Living to Do
Guitar Boogie
Happy Ending
Hard Headed Woman
Hard Knocks
Hard Luck
Harem Holiday
Have A Happy
Hawaiian Sunset
He's Your Uncle Not Your Dad
Heart Of Rome
Heartbreak Hotel
Hey Hey Hey
Hey Little Girl
Holly Leaves and Christmas Trees
Home Is Where The Heart Is
House of Sand
How Can You Lose What You Never Had
How Would You Like To Be
Husky Dusky Day
I Beg Of You
I Didn't Make It On Playing Guitar
I Don't Wanna Be Tied
I Don't Want To
I Feel That I've Known You Forever
I Forgot To Remember To Forget
I Got A Feeling In My Body
I Got Lucky
I Got Stung
I Met Her Today
I Miss You
I Need Somebody To Lean On
I Need Your Love Tonight
I Slipped I Stumbled I Fell
I Think I'm Gonna Like It Here
I Want To Be Free
I Want You, I Need You, I Love You
I Was The One
I'll Be Back
I'll Be Home On Christmas Day
I'll Never Know
I'll Take Love
I'm A Roustabout
I'm Counting On You
I'm Falling In Love Tonight
I'm In A Crowd But Oh So Alone
I'm Leavin'
I'm Left You're Right She's Gone
I'm Not The Marrying Kind
I'm Yours
I've Been Blue (home recording)
I've Got To Find My Baby
If I Can Dream
If I Get Home On Christmas Day
If You Talk In Your Sleep
If You Think I Don't Need You
In My Way
In The Ghetto
In Your Arms
Indescribably Blue
Inherit The Wind
Is It So Strange
Island of Love
It Feels So Right
It Won't Be Long
It Won't Seem Like Christmas
It's A Matter Of Time
It's A Wonderful World
It's Carnival Time
It's Easy For You
It's Midnight
It's No Fun Being Lonely (home recording)
Ito Eats
Jailhouse Rock
Just For Old Time Sake
Just Pretend
Just Tell Her Jim Said Hello
Kentucky Rain
King Creole
King Of The Whole Wide World
Kismet
Kiss Me Quick
Kissin' Cousins
Kissin' Cousins 2
Ku U I Po
Let Me
Let Me Be The One
Let Us Pray
Let Yourself Go
Let's Be Friends
Let's Forget About The Stars
Little Sister
Lonely Man
Lonesome Cowboy
Long Legged Girl
Long Lonely Highway
Look Out Broadway
Love Me Tonight
Love Song Of The Year
Lover Doll
Loving You
Make Me Know It
Mama
Mama Liked The Roses
Marguerita
Mean Woman Blues
Memories
Mexico
Mine
Mirage
Mr. Songman
My Desert Serenade
My Little Friend
My Wish Came True
Never Again
Never Say Yes
New Orleans
Night Life
Night Rider
No Room To Rumba In A Sportscar
Nothingville
On A Snowy Christmas Night
Once Is Enough
One Boy, Two Little Girls
One Broken Heart For Sale
One Track Heart
One-Sided Love Affair
Paradise Hawaiian Style
Paralyzed
Party
Patch It Up
Petunia The Gardener's Daughter
Plantation Rock
Playing For Keeps
Please Don't Drag That String Around
Pocketful of Rainbows
Poison Ivy League

Poor Boy
Poor Man's Gold
Power of My Love
Put The Blame On Me
Queenie Wahine's Papaya
Raised on Rock
Relax
Return To Sender
Riding The Rainbow
Rock-A-Hula Baby
Roustabout
Rubberneckin'
Sand Castles
Santa Bring My Baby Back To Me
Santa Claus Is Back In Town
Scratch My Back
Seeing Is Believing
Sing You Children
Separate Ways
Shake That Tambourine
She's Not You
She's A Machine
Shout It Out
Signs of the Zodiac (with Marlyn Mason)
Sing You Children
Singing Tree
Slicin' Sand
Slowly But Surely
Smokey Mountain Boy
Smorgasbord
So Close Yet So Far
Something Blue
Song Of The Shrimp
Sound Advice
Speedway
Spinout
Spring Fever
Startin' Tonight
Starting Today
Steadfast Loyal And True
Steppin' Out Of Line
Stop Where You Are
Stranger In The Crowd
Stuck On You
Summer Kisses Winter Tears
Suppose
Suspicion
Sylvia
T-R-O-U-B-L-E
Take Me To The Fair
Teardrops
Teddy Bear
Tell Her Jim Says Hello
Thanks To The Rolling Sea
That's Someone You Never Forget
The Bullfighter Was A Lady
The Fair's Moving On
The Girl I Never Loved
The Lady Loves Me
The Love Machine
The Meanest Girl In Town
The Next Step Is Love
The Sound Of Your Cry
The Walls Have Ears
The Wonderful World Of Christmas
There Ain't Nothing Like A Song (with Nancy Sinatra)
There Is So Much World To See
There's A Brand New Day On The Horizon
There's Always Me
There's Gold In The Mountains
They Remind Me Too Much Of You
Thinking About You
This Is Living
This Is My Heaven
This Is Our Dance
This Is The Story
Treat Me Nice
Trouble
Twenty Days And Twenty Nights
Vino, Dinero Y Amor
Viva Las Vegas
Walk That Lonesome Road
Way Down
We Call On Him
We Can Make The Morning
We're Coming In Loaded
Wear My Ring Around Your Neck
Wearin' That Loved-On Look
Western Union
What A Wonderful Life
What Every Woman Lives For
What Now What Next Where To
What She's Really Like
Wheels On My Heels
When I'm Over You
Where Did They Go Lord
Where Do You Come From
Who Are You
Who Needs Money
Wild In The Country
Wisdom Of The Ages
Wolf Call
Yippee Yi Yo Yipee Yi Yay
Yoga Is As Yoga Does
You Can't Say No In Acapulco
You Gotta Stop
You'll Think Of Me
Young And Beautiful
Young Dreams
Your Life Has Just Begun (home recording with Linda Thompson)
Your Love's Been A Long Time Coming
Your Time Hasn't Come Yet Baby
You're a Heartbreaker
Special thanks to Christine Stockwell for her help in correcting this list.
I hope you will enjoy (or have already enjoyed) Elvis Presley: The Originals!
---
My information for Elvis fans
Search my pages of information for Elvis Presley fans: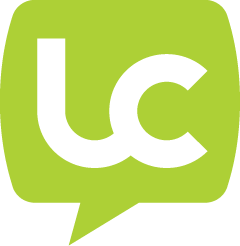 For questions and comments about this page, contact me.
Statement of copyright
All original work presented here is copyrighted by the author.
All Rights Reserved.
This means do NOT reproduce without prior permission.
For further information contact me.
---