Elvis Presley
The Originals
Information about 508 original versions of recordings by singer and entertainer Elvis Presley. See when recorded and by whom, with interesting historical data. Hear soundbites of original versions.
This is the original site of information about original versions of numbers recorded by Elvis Presley, which I began in about 1995. Other sites have copied it, some have translated it, but this site is the one that is best maintained.
This list only includes numbers that were recorded by someone before Elvis's own version: it does not include numbers that Elvis recorded first.
If you have any information or comments, contact me.
WARNING: This site is designed to be used with modern CSS2-compliant browsers. It would appear that you are using an outdated browser. This site will work and look better in a browser that supports web standards, but it is accessible to any browser or Internet device (I think!).
---
You'll Be Gone
recorded by Elvis on Sunday, 18 March 1962;
Studio

Written by: Presley; Hodge; West
Originally recorded by Xavier Cugat and His Waldorf-Astoria Orchestra in 1935

Hear Elvis's version on: From Nashville To Memphis (CD2)
Cole Porter wrote the number "Begin The Beguine" in the early thirties, basing it on a dance from Martinique. It seems that this was his favourite song. Elvis liked the number, too, but there were problems involved with him recording it, so he decided to rewrite it, which he promptly did, with the help of friends Charlie Hodge and Red West. The tune was also changed, but elements of the Cole Porter "original" (heck, even he wasn't original!) can clearly be heard.
"Begin The Beguine" was first performed by June Knight in the stage musical "Jubilee" in 1935. The first commercial recording, however, was made by Xavier Cugat and His Waldorf-Astoria Orchestra, on 5 September, 1935, and released the following month on Victor 25133. The vocalist on the recordinging was Don Reid.
Xavier Cugat was born on 1 January, 1900, in Gerona, Spain. His family moved to Cuba in 1905. There he studied violin and played in an orchestra in Havana. Between 1915 and 1918, Cugat played in New York as a member of The Gigolos. He later formed his own orchestra and played in the earliest sound films, continuing his film career into the 1980s.
Xavier Cugat died on 27 October, 1990, in Barcelona, Spain.
You'll Never Walk Alone
recorded by Elvis on Monday, 11 September 1967;
Studio

Written by: Rodgers; Hammerstein
Originally recorded by Frank Sinatra in 1945

Hear Elvis's version on: You'll Never Walk Alone; Amazing Grace (CD 2)
"You'll Never Walk Alone" was written for the musical, "Carousel." Although Frank Sinatra recorded his version on 1 May 1945, before that of the Carousel cast, John Raitt, Christine Johnson, Jan Clayton, and Chorus, whose own version was made at some time between 9 and 21 May. Sinatra's original recording was rleeased as a single on Columbia 36825, coupled with "If I Loved You." Gerry And The Pacemakers topped the UK charts for four weeks with the number in 1963.
You're The Boss
recorded by Elvis on Thursday, 11 July 1963;
Studio

Written by: Leiber; Stoller
Originally recorded by LaVern Baker and Jimmy Ricks in 1960

Hear Elvis's version on: Elvis Sings Leiber & Stoller; Collectors Gold
A duet with delicious Ann-Margret from the film, "Viva Las Vegas" or "Love In Las Vegas" (depending on where you live). It might sound as if it were written especially for these two, but the original recording was made by LaVern Baker and Jimmy Ricks on 14 November 1960 and released the following year on Atlantic 2090. Jimmy Ricks had a resonably successful solo career, but is best remembered for his involvement with the early R&B group The Ravens. Ricks died in 1974 and Lavern Baker in 1997.
You're The Only Star In My Blue Heaven
recorded by Elvis on Tuesday, 4 December 1956;
Informal

Written by: Autry
Originally recorded by Gene Autry in 1935

Hear Elvis's version on: The Complete Million Dollar Session
Gene Autry wrote "You're The Only Star (In My Blue Heaven)" after having received a letter from a mentally disturbed fan, who used the title words in her letter. Autry recorded the original version of the song on 5 December, 1935 (matrix C-1177-1). "You're The Only Star…" was released as a single, coupled with "Mexicali Rose," on various labels, including ARC (Banner, Melotone, Oriole, Perfect, Romeo) 6-05-59, Vocalian 03097, Conqueror 8652 and 9098, and Columbia (Canada) C255. The song was used in the film, "Springtime In The Rockies," in 1937. Later pressings of Vocalion 03097 and Conqueror 9098 and all pressings of OKeh 03097, use matrix LA-1849, which was a rerecording, made on 13 April, 1939.
Elvis is heard on the backing vocals of the Million Dollar recording, with Jerry Lee Lewis taking the lead.
You're The Reason I'm Living
recorded by Elvis on Saturday, 22 March 1975;
Studio

Written by: Darin
Originally recorded by Bobby Darin in 1962

Hear Elvis's version on: The Memphis Flash Hits Las Vegas; Live In Las Vegas 4-CD set
Bobby Darin was born Robert Walden Cassotto in New York in 1936. He changed his name to Darin and became a professional singer in 1956. His first three singles flopped, but he scored a big hit with the rocker "Splish Splash." Not wishing to be typecast as a rocker, Darin then adapted an old number into "Mack The Knife," winning the Grammy for Record Of The Year and getting himself voted as Best New Artist. He starred in several lightweight films before becoming recognized as a serious actor in such films as "Pressure Point" and "Captain Newman MD," before winning an Oscar nomination for his performance in "Newman." Following open-heart surgery, Bobby Darin died in 1973 aged just 37.
Darin recorded "You're The Reason I'm Living" on 25 September 1962. The number was released on 31 December 1962 on Capitol 4897.
The CD on which Elvis's version originally appeared was sold with the book "Growing Up With The Memphis Flash" by Kate Wheeler. The song was later "officially" released.
You've Lost That Lovin' Feelin'
recorded by Elvis on Monday, 10 August, 1970, etc;
Studio

Written by: Mann; Weil; Spector
Originally recorded by Righteous Brothers in 1964

Hear Elvis's version on: That's The Way It Is; Walk A Mile In My Shoes—The Essential 70's Masters Disc 5
Phil Spector took his "wall of sound" recording technique to its utmost for this US Hot 100 number 1 hit. The Righteous Brothers was a duo consisting of bass-baritone Bill Medley and high tenor Bobby Hatfield. Medley was born on 19 September, 1940, in California, and Hatfield on 10 August, 1949, in Wisconsin. Medley had been a member of the Paramours, while Hadley had sung with a group called the Variations. They were brought together by a mutual friend, in the hope of forming a new lineup for the Paramours, but together they went on to form the Righteous Brothers and were discovered by Phil Spector when performing at a gig that also involved Spector's own Ronettes. The Righteous Brothers original version of "You've Lost That Lovin' Feelin'" was recorded over several days in October 1964 and released as a single on Philles Records 124. Because it was felt that the duration of the track (3m 46s) was too long to be acceptable to radio stations, the original label of the single version showed it to be just 3:05.
A rehearsal version of the number being sung by Elvis was recorded on 10 August 1970 and released on the "Elvis Aron Presley" silver set. A version sung on 11 August appeared on the "Live In Las Vegas" set, with the original Elvis release being recorded on 12 August, 1970 and available on the sets indicated above.
Young At Heart
recorded by Elvis on April 1974;
Studio

Written by: Richards; Leigh
Originally recorded by Frank Sinatra in 1953

Hear Elvis's version on: Let Me Be The One (unofficial CD)
Johnny Richards' original instrumental, called "Moonbeam," was given lyrics by Carolyn Leigh, became "Young At Heat" and was recorded by Frank Sinatra in 1953 to become a hit single. The song was so popular that it was added to a film starring Sinatra and Doris Day, which was being made at the time, and the song title was used as the name of the film (which, up to that time, was unnamed).
Elvis is captured singing just a line or two of the song during an informal recording jam at his home in Palm Springs in April 1974.
Young Love
recorded by Elvis on Monday, 24 June 1968;
Informal

Written by: Joyner; Cartey
Originally recorded by Ric Cartey with The Jiva-Tones in 1956

Hear Elvis's version on: The Complete Dressing Room Session (MS-001); Let Yourself Go (FTD)
Ric Cartey was born Whaley Thomas Cartey in Atlantic, Georgia, on 18 January, 1937. He composed the music for "Young Love" when he was nineteen years old; the lyricist, Carloe Joyner, was just seventeen. Cartey's original version of "Young Love" was recorded about October 1956 and released in November 1956 on the Stars label, number 539, as the B-side of "Oooh Eeee." The same coupling was released again on RCA Victor 47-6751 some weeks later.
Cartey's original was overshadowed by Sonny James' cover, which spent nine weeks at number one in the US Country charts in 1956-57. James started his career at the age of three (!) as a member of his family's band, The Lodens, well-known on the radio throughout the South of the USA. In total, James had 23 number 1's in those charts between 1956 and 1972. The number was also a big hit for Tab Hunter, both in the USA and the UK.
Ric Cartey died on 5 August, 2009.
Your Cheatin' Heart
recorded by Elvis on Saturday, 1 February 1958;
Studio

Written by: Williams
Originally recorded by Hank Williams in 1952

Hear Elvis's version on: Elvis For Everyone; The Complete 50's Masters 4
Hank Williams died in the back of his car on January 1st, 1953. This number was released shortly after, having been recorded on 23 September, 1952. Elvis was not pleased with his own recording and it was not released for seven years.
---
Thanks to all the people who have provided feedback and additional information that I've been able to use to improve this site and its contents: Garth Bond (UK?), Sebastiano Cecere (Italy), Chris Deakin (UK), Stig Ericsson (Sweden), Mark Hillier (UK), Joop Jansen (Netherlands), Torben Jensen (Denmark), Robin Jones (Saudi Arabia), Bob Moke (USA), Henk Muller (Netherlands), Rami Poutiainen (Finland), Aad Sala (Netherlands), Trevor Simpson (UK), Leroy Smith (Netherlands), Philippe Spard (France), Kris Verdonck (Belgium). If I've forgotten anyone, please forgive me!
The best site for other originals is probably The Originals Project
---
My information for Elvis fans
Search my pages of information for Elvis Presley fans: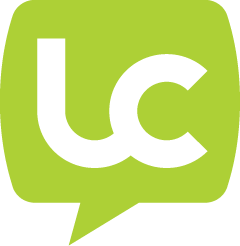 For questions and comments about this page, contact me.
Statement of copyright
All original work presented here is copyrighted by the author.
All Rights Reserved.
This means do NOT reproduce without prior permission.
For further information contact me.
---